Our Commitment to Diversity, Equity, and Inclusion
Strategic is committed to promoting Diversity, Equity, and Inclusion in our firm and the finance and investment industry more broadly.  Our success in achieving the returns our clients seek is predicated on the quality of our human capital and our ability to collaborate as a team to optimize the value of our talent.
We believe, and research shows, that increased team diversity results in better decision-making. Strategic believes that a diverse and inclusive workplace best positions us to attract and retain the talent to bring value to our firm, our clients, and the communities in which we live and work. This commitment is a core component of our values and part of our organizational DNA, which can be traced back to our founders that included female and Latinx partners. The tone set by our diverse beginnings remains firm today.
Strategic has 103 employees, of whom 48% are female and 31% are from an underrepresented group. Forty-eight percent of our employees at the Director level and above, and 41% of our equity holders are women. Forty-four percent of our Board members, including the Chairperson, are female. Looking at total firm ownership, approximately 42% of the equity is held by underrepresented groups.
Ownership data as of  August 1, 2023. Leadership positions defined as Director level and above. 
Download Strategic's 2022 Sustainability Report
We are committed to attracting the most talented and skilled in our industry, and fostering an environment of inclusion so all can thrive. 
Achieving compositional diversity and representation in the finance and investment industry is a complex challenge, yet we are committed to continuing to innovate and improve. We also understand that diverse organizations operate best when all employees are treated fairly.  
At Strategic, we are committed to creating an environment that fosters a culture of inclusion in which all employees are treated with dignity, their views are solicited and respected, and they contribute to the overall success of Strategic. 
Our recruitment efforts focus on building and maintaining a robust pipeline of diverse, qualified candidates from non-traditional backgrounds.
Recruitment
We aim to hire the most talented and skilled in our industry. We also seek applicants who may have been historically overlooked in the investment management industry by connecting with prospective employees earlier in their careers. In addition, we also contribute to the discussion of careers generally in asset management and financial services.

Strategic recruits at colleges and universities with strong diverse student populations.
Our interview process considers multiple viewpoints to guard against unconscious biases.
When we use external recruitment sources, we strive for a diverse slate of candidates.
Strategic offers housing and transit stipends for our summer interns. We believe an intern's socioeconomic background should not prevent them from participating in internship opportunities in the Washington, D.C. area.
Our office is less than a quarter-mile from public transportation, including Metro and bus service, which helps us attract and retain a diverse employee population.
Benefits and Compensation
We regularly conduct pay equity analysis for our employee compensation programs.
We support and engage our diverse workforce, for every stage of their careers.

Remote Work, Flexible Schedules, and Part-Time Arrangements

The use of flexible schedules helps us to retain and attract a wide range of talent, including working parents, women, and those who may not be able to work without flexible scheduling. 

Paid Parental Leave

Strategic has generous 100% paid caregiver and new parent leave benefits, regardless of gender or type of birth (e.g. adoption or surrogacy).

Dependent Care Flexible Spending Accounts
Breastmilk Shipping and Storage Benefits for traveling nursing mothers.

Student Loan Paydown Program

Strategic assists employees with the financial burden of student loans. In the U.S., student loan debt is disproportionately held by women and minorities, and offering this benefit helps us to attract and retain these key groups. Only about 4% of U.S. employers are providing this unique benefit.
Eight percent of our employees participate in the program, and 89% of the participants are in an underrepresented group.

Strategic supports employees of varying cultural and religious backgrounds by offering paid floating holidays to use as they wish.
Employee Assistance Program (EAP)

Strategic provides this benefit to all employees, which includes referrals for childcare, eldercare, etc.

Domestic and Same-Sex Partners are eligible for our benefits.
Training and Development
All employees participate in mandatory harassment and unconscious bias training.
All employees are encouraged to continue their education through additional classes, including the CFA program. Strategic has double the national percentage of female CFA Charterholders – with 57% of our female investment professionals claiming the prestigious credential.
External Partnerships and Networks for Women and
Underrepresented Groups
We proactively promote diversity, equality, and inclusion, both inside Strategic and within our industry, including mentorship programs and partnerships with outside groups.
To encourage diverse talent to consider careers in finance, we have partnered with a local high school and implemented a program to introduce students to the financial industry and the opportunities it offers. The program also covers the basics of personal finance to help students start off on firm financial footing following high school.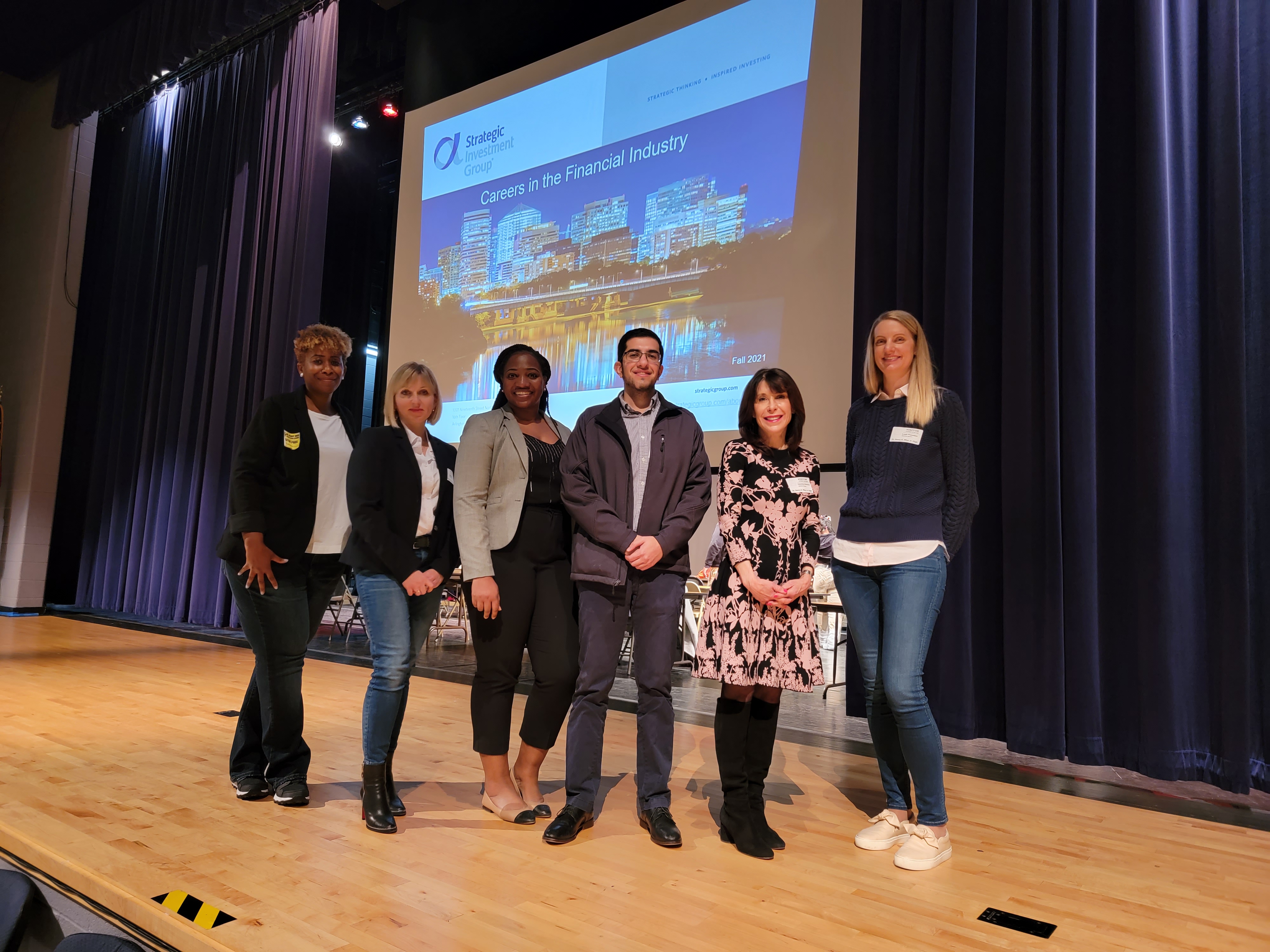 Strategic also engages with organizations whose mission is to advance careers and equality in the investment and finance industry for women and underrepresented groups. To that end, our professionals have spoken at numerous events aimed at supporting women in finance careers, including the CFA Society of Philadelphia Diversity and Inclusion event, the University of Notre Dame Women's Investing Summit in 2019 and 2020, and have served as Ambassador to students who participate in Girls Who Invest. More recently, one of our HR professionals was named to the Thurgood Marshall College Fund's 2021 Partners in Diversity Cohort. The cohort consists of committed professionals who have dedicated their careers' trajectory and focus on developing a workforce that champions equitable, diverse, and inclusive hiring initiatives and employee practices.
In addition, Strategic is honored to partner with the following organizations:
Women in Finance
Strategic is a global corporate sponsor and partner of 100 Women in Finance an organization whose mission is to empower women in the global finance industry to achieve their professional potential.
As the Founding Sponsor of 100 Women's Impact Collective initiative, we offer membership to interested employees and students at our college and university clients. 
One of our professionals also sits on their US Impact Committee.
Thurgood Marshall College Fund
Strategic is a partner with the Thurgood Marshall College Fund (TMCF), the nation's largest organization exclusively representing the Black College Community. Their member schools include publicly-supported Historically Black Colleges and Universities and Predominately Black Institutions. 
Strategic works with TMCF to seek top talent for internships and full-time opportunities. 
We are proud of our Strategic Investment Group Alpha Scholarship program offered to eligible, need-based students who attend TMCF member-schools. During the course of the next three academic years, over twenty-five students with a major in finance, economics, or accounting with an interest in the OCIO industry, are expected to receive awards.
Our Commitment to Our Community
Strategic's commitment to our community is illustrated by our employee engagement and involvement where we live and work. 
We also encourage all employees to donate their time and talents to the diverse causes of their choice and to participate in our volunteer and matching gift program. 
Paid Time Off Volunteerism (VTO): All employees are eligible for up to three paid days off to volunteer in the communities in which they live and work.  We strongly encourage employees to participate in social good.
Strategic Matching Gift Program: We match employee donations up to $250 per year to charities.   We double match for our employees who also volunteer at least 50 hours per year with the donor organization.
Some of our employee's favorite programs and initiatives include:
Angel Tree
Angel Tree is a unique holiday assistance program that connects our employees with deserving local children ("Angels").    Employees shop for gifts on the Angels' wish lists and coordinate delivery to the Arlington, Virginia Salvation Army.
The gifts donated are often the only ones the children will receive for the holidays.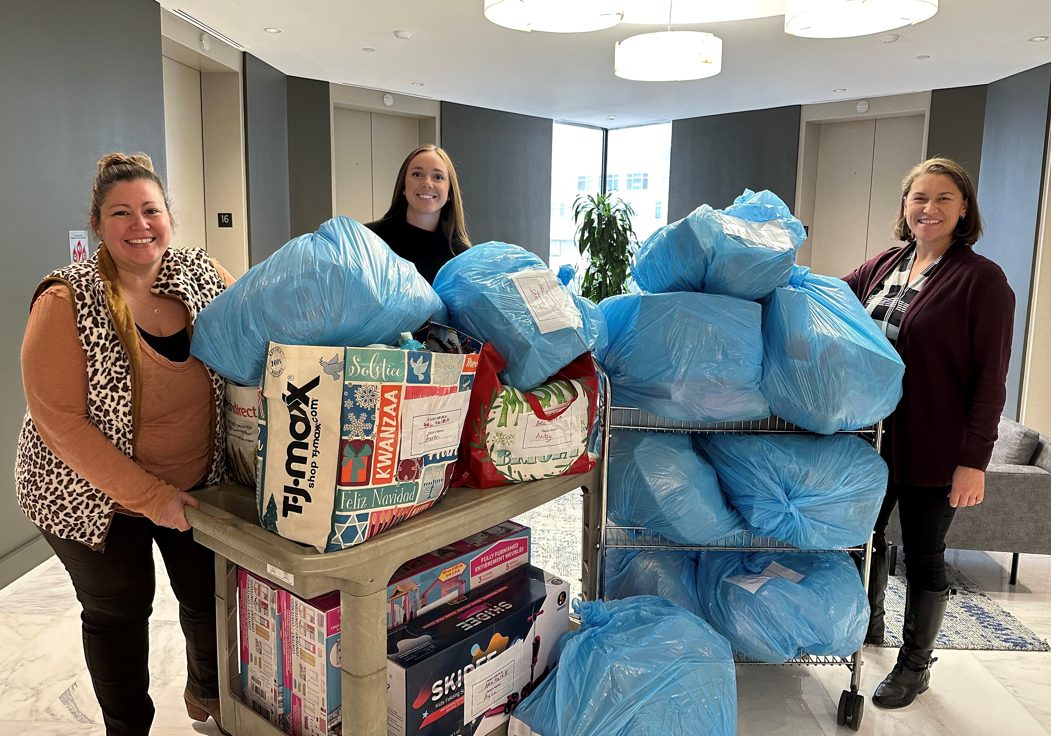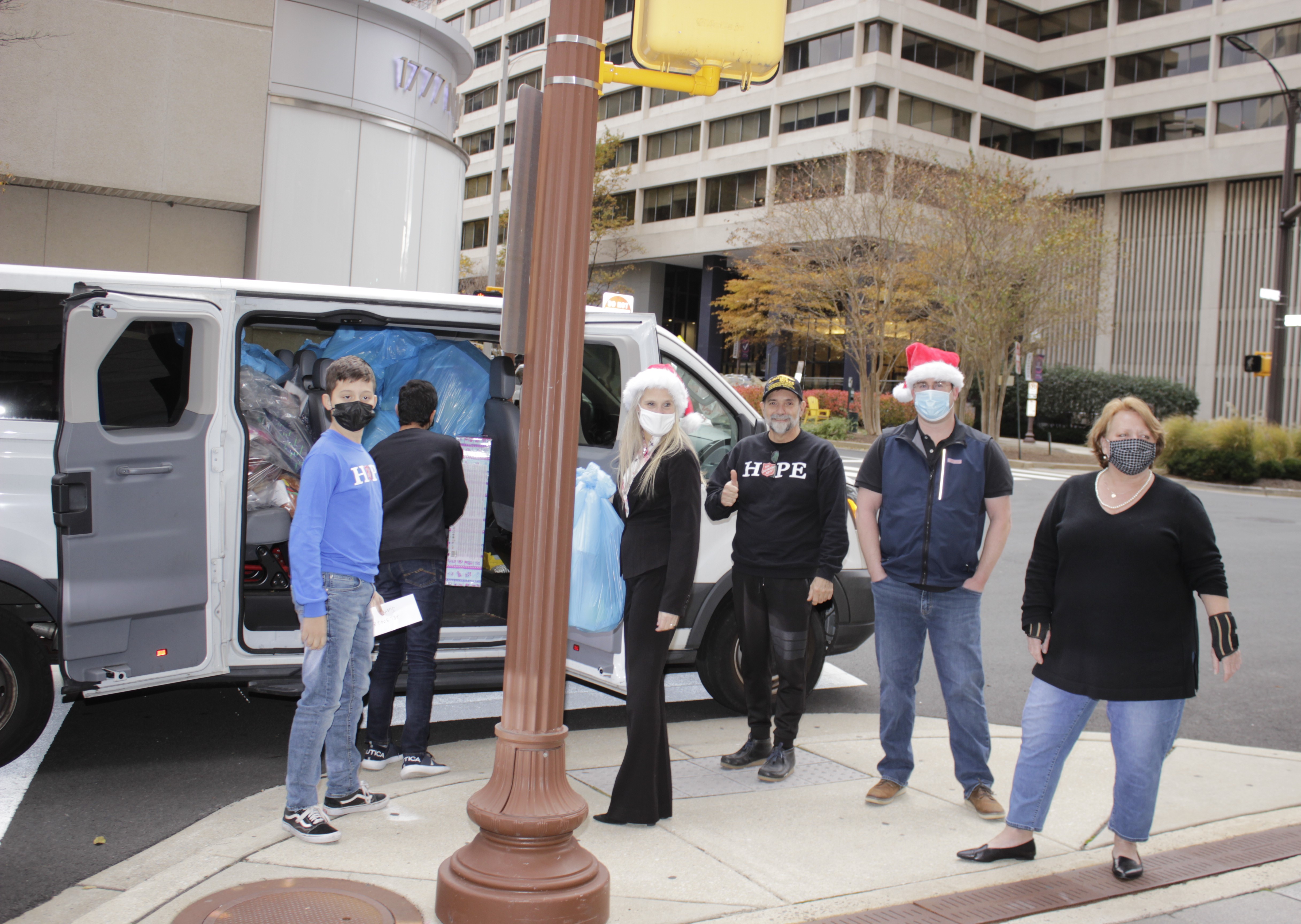 Thurgood Marshall College Fund
In honor of Black History Month (February 2020), we made a donation and began a partnership with the Thurgood Marshall College Fund (TMCF), based across the Potomac River from us in Washington, D.C. TMCF is the nation's largest organization exclusively representing the Black College Community. TMCF member-schools include the publically supported Historically Black Colleges and Universities (HBCUs) and Predominantly Black Institutions (PBIs). TMCF, through scholarships, capacity building, and research initiatives, innovative programs are a vital resource in the K-12 and higher education space.