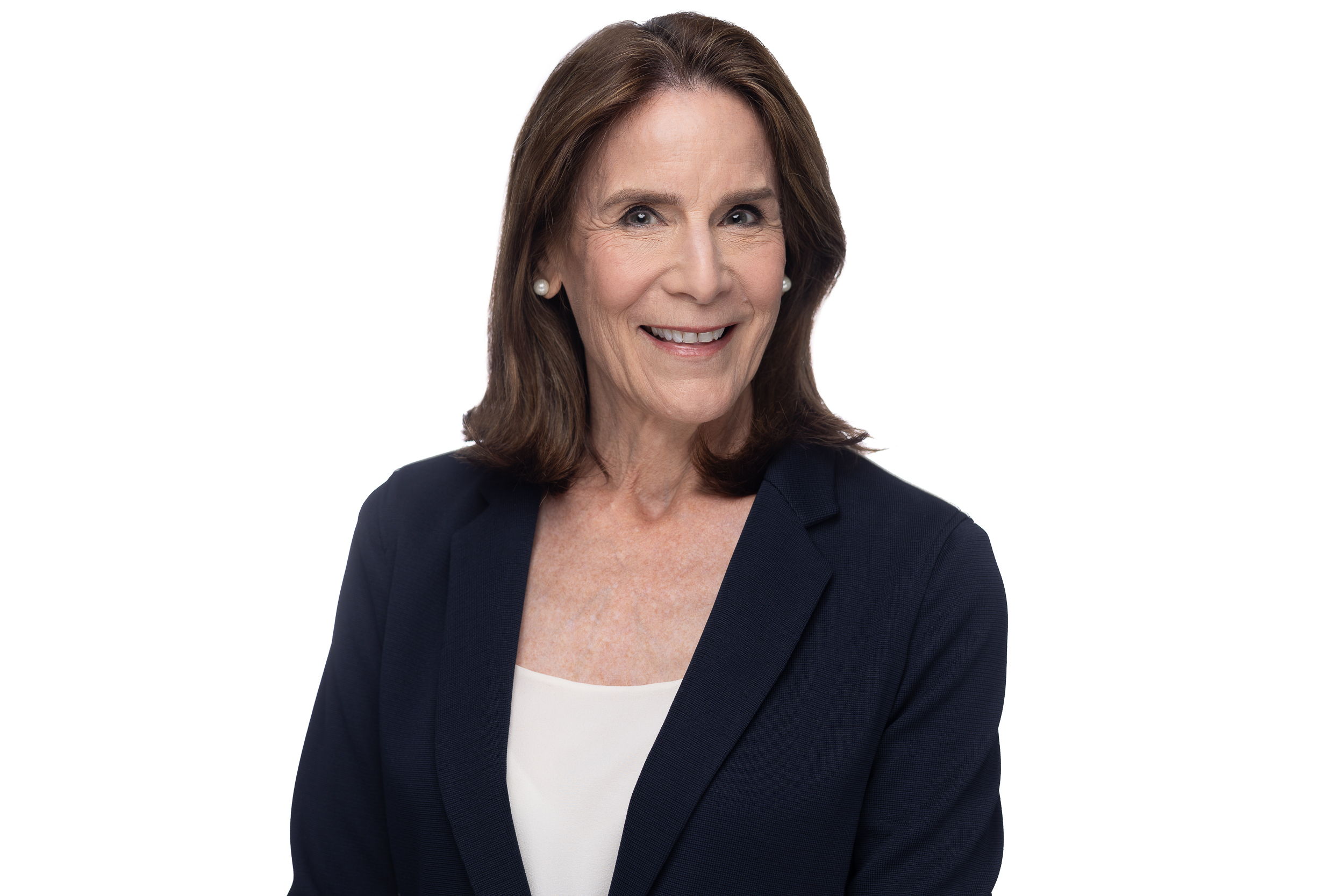 Meet Eve
Eve joined the Board of Strategic Investment Group as an independent member in September 2020 and serves as Board Chair.
Eve retired in 2010 from the position of Chief Executive Officer of JP Morgan Investment Management Americas, a business with $1 billion in revenue and over 4,000 employees.  Eve was responsible for strategy development and management of the Institutional Asset Management business, serving pension funds, endowments and foundations; JP Morgan Funds, the proprietary mutual funds business that serves both retail and high net worth clients; Global Liquidity, providing multi-currency cash management products to institutions worldwide and Retirement Plan Services, a defined contribution and defined benefit recordkeeper and administrator to US retirement plans.
Eve chaired the Executive Committee for Investment Management Americas and was a member of the Operating Committee of JP Morgan's Asset Management division.  She also served on the Executive Committee of JP Morgan Chase and was a member of the board of directors for the JP Morgan Chase Foundation where she chaired the foundation's Investment Committee and served on the Audit Committee.
During her career with JP Morgan's Asset Management division, Eve held a number of leadership roles.  From 1996 to 2002, she worked in Institutional Asset Management, rising to head that business in 1999.  From 1992 until 1996, she led JP Morgan's US proprietary mutual fund group, the JP Morgan Mutual Funds.  Eve joined JP Morgan directly after graduating from Smith College in 1977 and during her first fifteen years with the company, held a succession of roles within JP Morgan's Private Client Group where she worked with high-net-worth clients and families, bringing to bear the various services JP Morgan offered including generational planning, investment management, lending and brokerage for her clients.
Eve joined the mutual fund board that oversees the Lord, Abbett & Co mutual funds, a $200 billion dollar complex, in 2011 where she serves as Vice Chair and is a member of the Audit and Investments Committee.  In 2012 Eve joined the board of B-Flexion Group Holdings SA, the investment arm of the Swiss-based Bertarelli Family.  She also serves on B-Flexion's Global Audit and Risk Committee.  B-Flexion actively invests in financial and entrepreneurial companies and owns controlling interests in pharmaceuticals, medical services, commercial real estate, and asset management firms in Europe and the US.  She chairs the board of its subsidiary, B-Flexion AM Holdings LTD (Jersey) a global investment management firm, which has purchased majority interests in investment management firms specializing in insurance-linked securities, outsourced chief investment officer services, European high yield, European equities, US small and mid-cap, and infrastructure investing. In that regard, Eve serves on the board of Longview Partners (Guernsey) Ltd