We Are Pleased to Announce the Launch of ocio.org!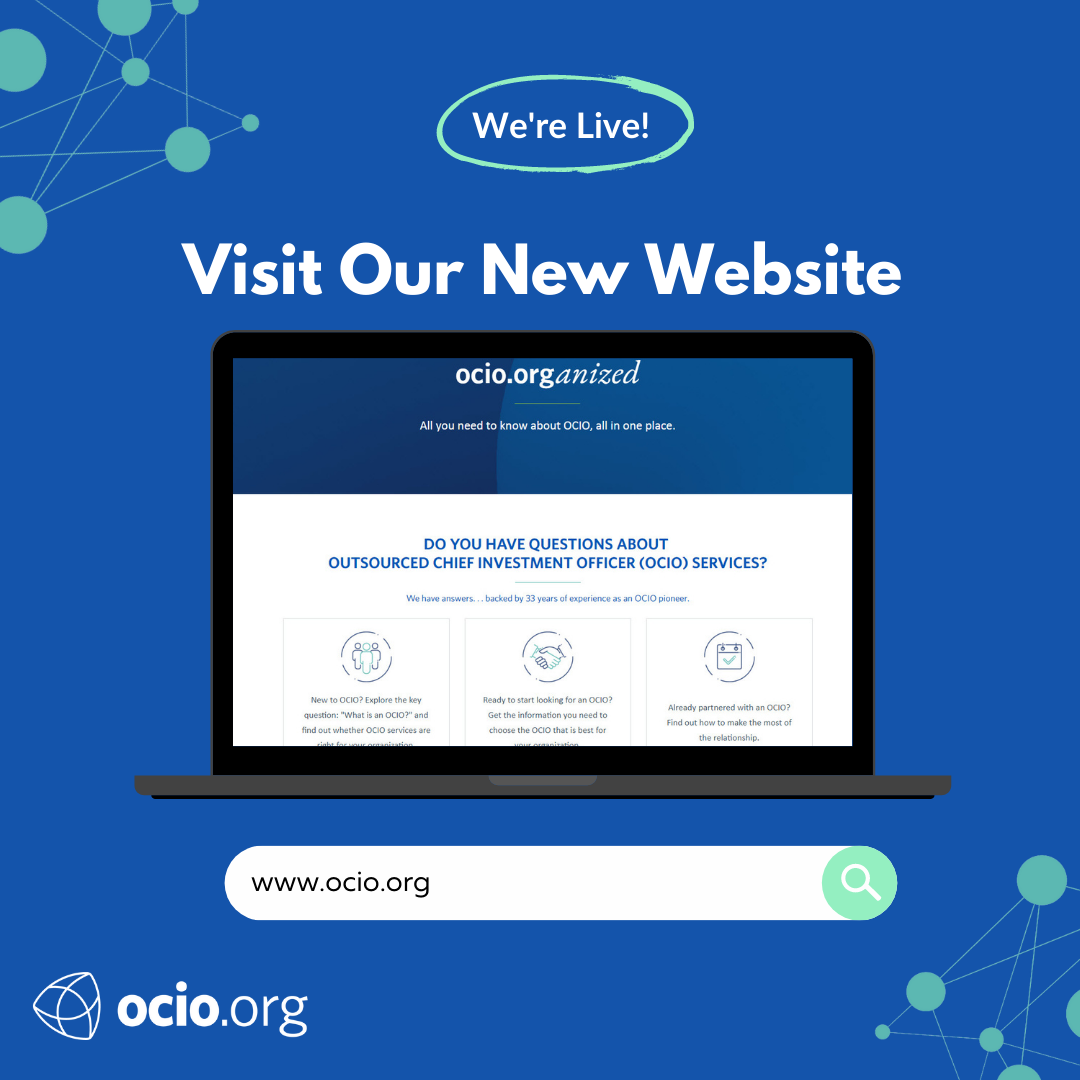 Ocio.org is dedicated to education, advocacy and the advancement of best practices in the OCIO marketplace.  It is designed specifically for:
institutional investment committees and similar business leaders considering outsourcing the investment needs of their organizations;
organizations that already are partnered with an OCIO and want to make the most of the relationship; and  
industry professionals interested in advancing the OCIO business model.
Join us as we provide detailed answers to four key questions:    
What is an OCIO?
Is the OCIO model right for my organization?
How do I choose an OCIO?
I already have an OCIO – how can I make the most of the relationship?

View and download our unique "toolkit" graphics and "deep dive" articles designed to clarify critical OCIO concepts. We will be updating our content regularly. Please check back often or subscribe to our mailing list.
For further details read the Press Release.