In Memoriam: Michelle McCloskey
Remembering our former Executive Chair for her visionary leadership, competitive spirit, and commitment to Strategic's staff and clients.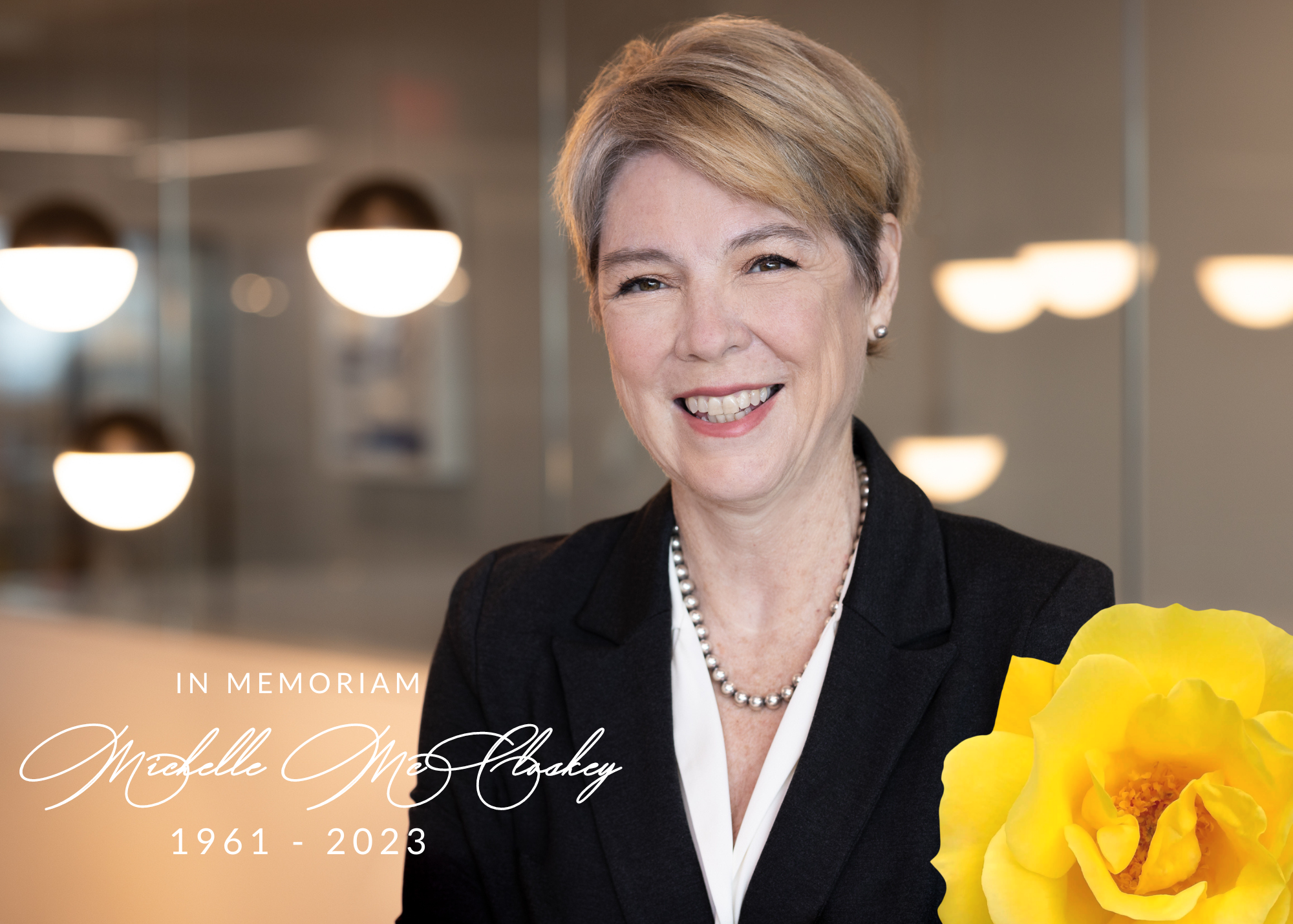 Michelle McCloskey, our Executive Chair, experienced a sudden decline in her health and tragically passed away on Saturday, June 10th.  
Michelle was a true Texas trailblazer, paving the way for other female leaders to follow. She was the only woman in her engineering classes at Texas Tech, then became the only woman trader on the commodities trading floor early in her career. She broke glass ceilings wherever she went – at firms that count themselves lucky to have had her – so others could follow in her footsteps as she continued to help them rise. Here at Strategic, she brought that same dedication to others, fighting spirit, and courage to everything she accomplished in so brief a time. And she was humble, never acknowledging these past accomplishments, nor the everyday successes she brought to this team.
Michelle was only 61 years old and not ready to leave this earth. There were still too many things left on the table. She was a mother, sister, daughter, leader, mentor, and friend to many, as evidenced by the outpouring of unsolicited "you are so lucky to have her" notes we received when she joined our team. And we truly did feel lucky for every single day that we had with her. 
Although Michelle had only joined Strategic in September, she worked closely with the team to accomplish many important initiatives.  In honor of her, we are emboldened to build on her legacy and continue the great work with clients that we are known for and that she was so proud to be associated with.  She loved nothing more than speaking with clients and hearing what a great job we had done.  
We miss her, we celebrate her legacy, and we are grateful to have known her.